Get the experience.
Get the job.
FREE JOBS CONNECT
INDUSTRY
EXPERIENCE
PROGRAM
Backed by NSW Government for International students
The NSW Jobs Connect Industry Experience Program is a program designed to assist international students in NSW in enhancing their employability skills and launching their global careers with genuine industry experience.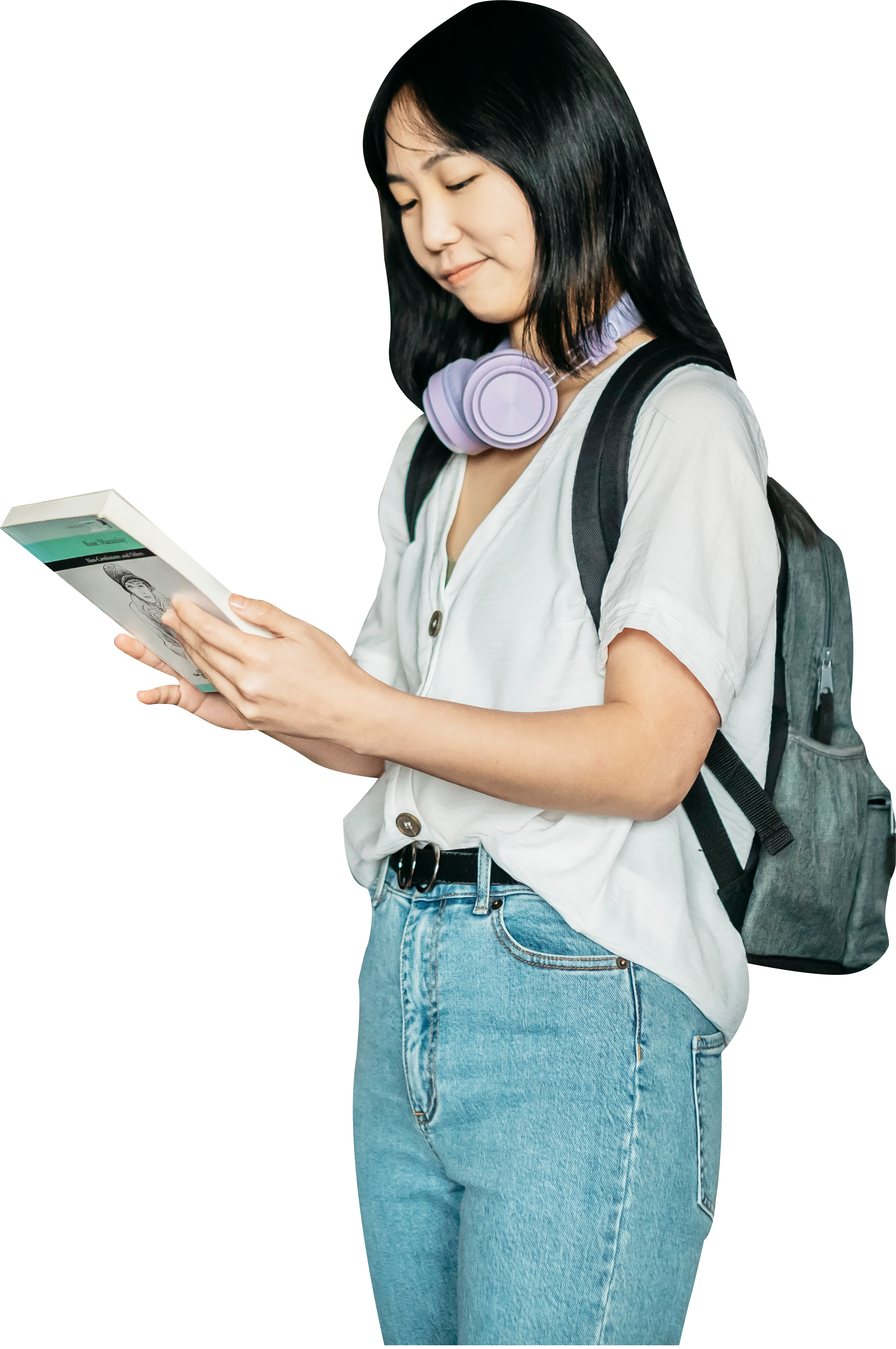 Exclusive 4-week project experience with a real business, community or government organisation, focusing on Innovation & Trends, Business Analytics & Insights, and Growth Strategy. Students will work closely with a professional mentor and an industry partner for an opportunity to gain valuable skills and enhance their resumes while working on a genuine real-world business project.

This program is specifically designed for final-year international students to prepare them for the job market. Upon completion, students will be ready to enter the competitive Australian job market confidently. Students are encouraged to further access the Jobs Connect program's support via searching for roles with the #NSWJobsConnect hashtag on SEEK.
● An NSW Institute-based onshore International student in their final year of study
● Has to be an International student
●Has to be in the final year of their study
● Has to be enrolled in an NSW-based higher education Institution and be an onshore student.
● Will attend all the workshops and briefing sessions for the program
●Will actively partipcate in team deliverables and commitment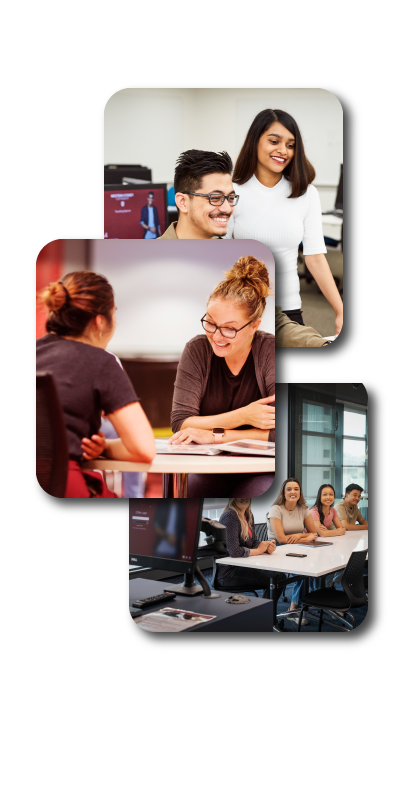 Enrol now for the above-listed free Jobs Connect Industry Experience Programs powered by Practera to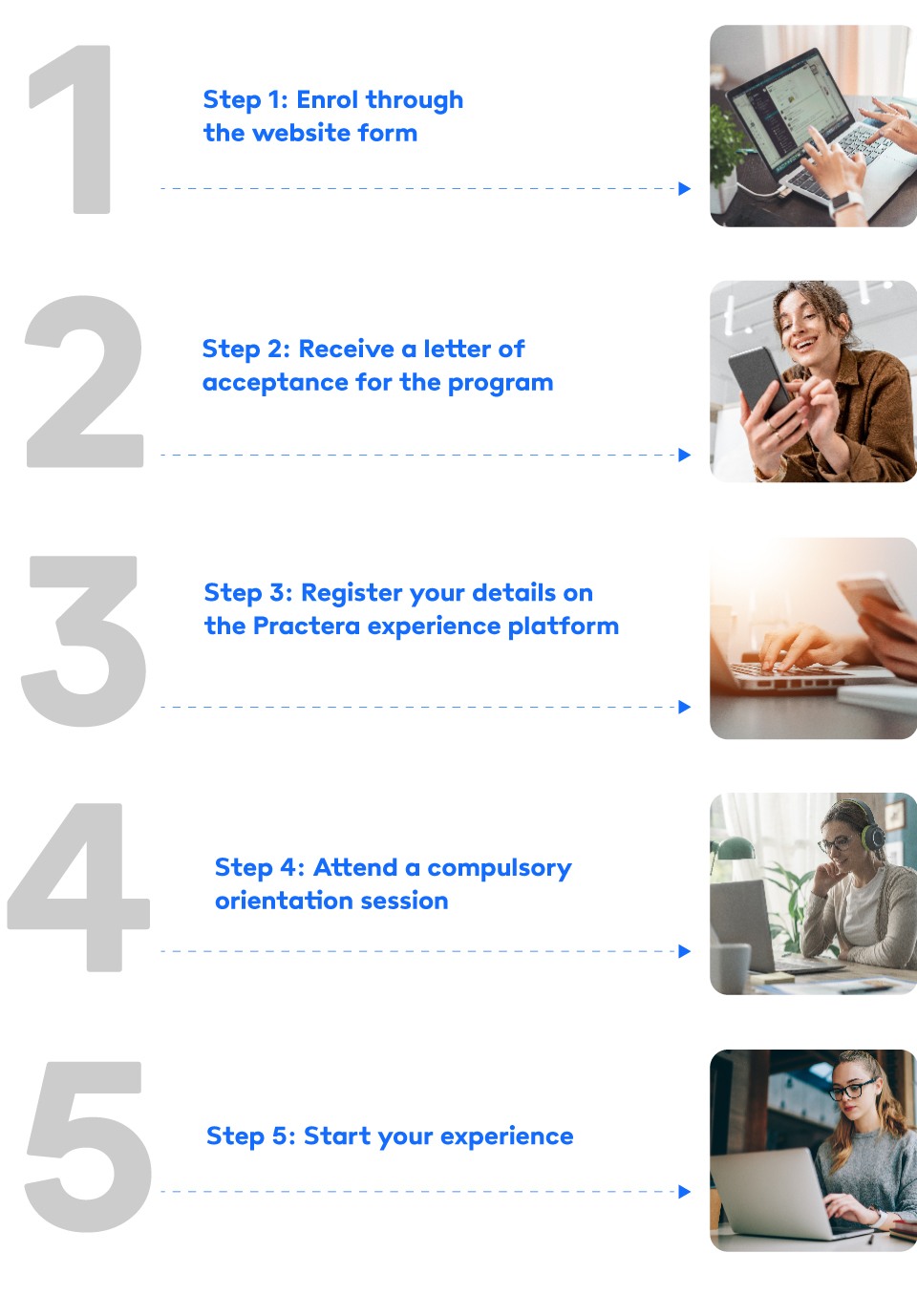 Frequently Asked Questions (FAQ's)
What kind of students can enrol in the program?
The program is designed to be accessible to NSW-based International students across disciplines and is suitable for motivated tertiary students 2 two-week program is for NSW-based Onshore International students at any level and the 4 week program is exclusively for NSW-based onshore International students in their final year of study. Students from all disciplines, different NSW-based institutions (on and offshore), and undergraduate and postgraduate levels are encouraged to apply.
What is the student's expected commitment?
Each student commits to 20 hours of work over the two-week period and 50 hours over the four-week period. They also commit to acting as consultants and catering to the needs and schedules of their clients. Collectively, the student team will deliver 120+ hours to the project in the two-week program and 24o hours in the four-week program.
Is the program delivered online?
Yes, the program is delivered online via the Practera Platform. Orientation, Client meetings and final presentation will be facilitated via Zoom.
What does the program involve for the participating students?
Students will attend a virtual orientation session that includes a client meeting, have access to project learning instructions, content, and collaboration functionality through the Practera platform and work autonomously. They can also reach out to Practera's Program helpdesk to resolve any issues and receive guaranteed feedback on deliverables and a digital NSW Government certificate upon completion of the program.
What if students have issues or questions about their project?
Please email Practera's Programs team at saiep@practera.com with any questions or issues you have.
Has this program been run previously or is it a new initiative?
Yes, this program has been run previously with fantastic outcomes. Students gave the program 91% willingness to recommend, and clients gave the program 87% willingness to recommend. Additionally, more than 92% of program participants will use this experience in job interviews.
Our Participating Partners