FREE 2-Week Program to gain the experience you need to get the job you want
Limited FREE Spots Available!
Next program commences mid-February
Participate in the FREE 2-week project for Victorian University Students designed to give learners real work experience, around international marketing, powered by practera.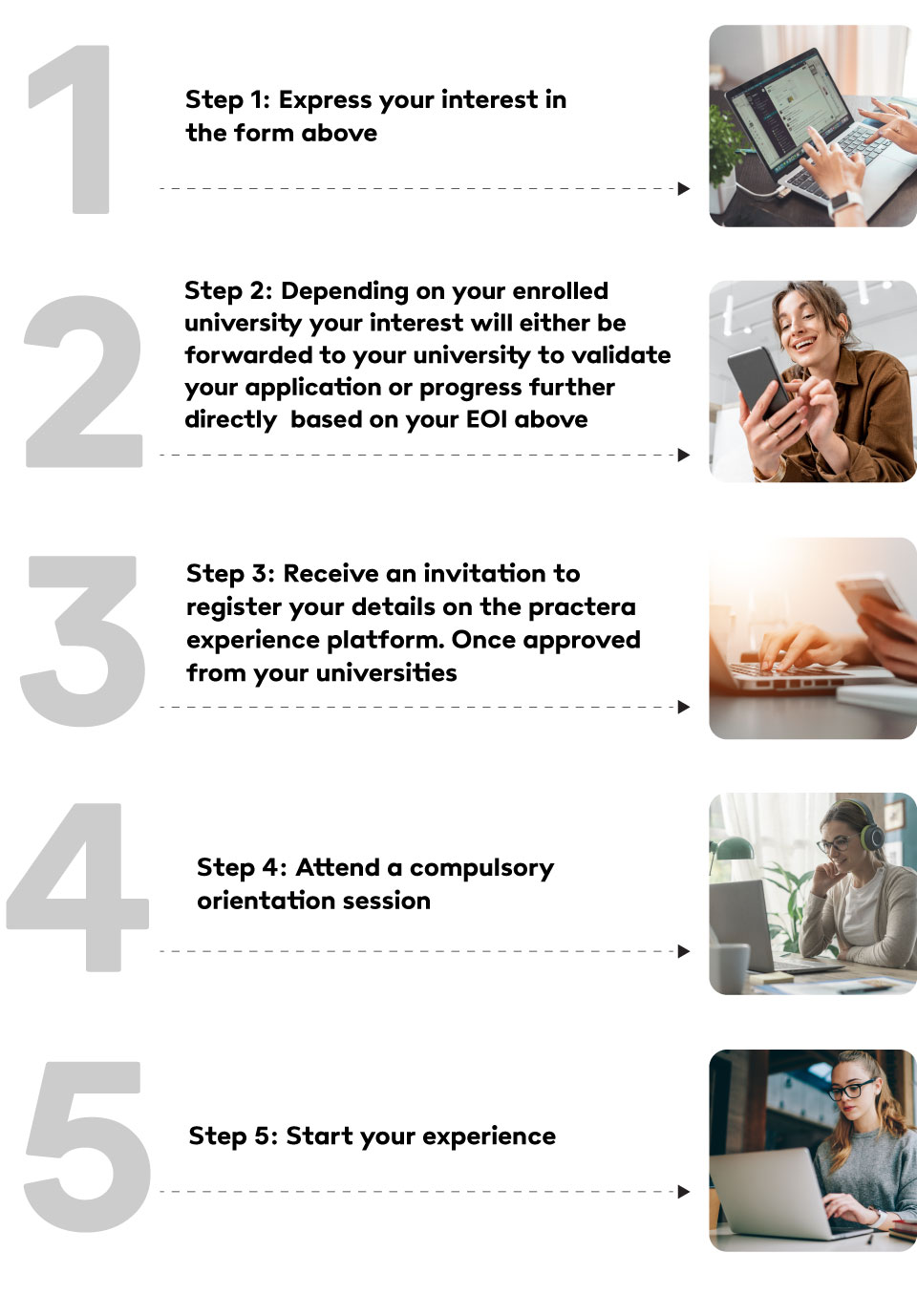 FREQUENTLY ASKED QUESTIONS (FAQ)
The program is designed to be accessible to students across disciplines and is suitable for motivated tertiary students at any level. Students from all disciplines, different Australian institutions (on and offshore), and undergraduate and postgraduate levels are encouraged to apply.
Each student commits to 20 hours of work over the two-week period. They also commit to acting as consultants and catering to the needs and schedules of their clients. Collectively the student team will deliver 120+ hours to the project.
Yes, the program is delivered online via the Practera Platform. Orientation, Client meetings and final presentation will be facilitated via Zoom.
Students will attend a virtual orientation session that includes a client meeting, have access to project learning instructions, content, and collaboration functionality through the Practera platform and work autonomously. They can also reach out to Practera's Program helpdesk to resolve any issues, and receive guaranteed feedback on deliverables and a digital Australian Government certificate upon completion of the program.
Please email Practera's Programs team at saiep@practera.com with any questions or issues you have.