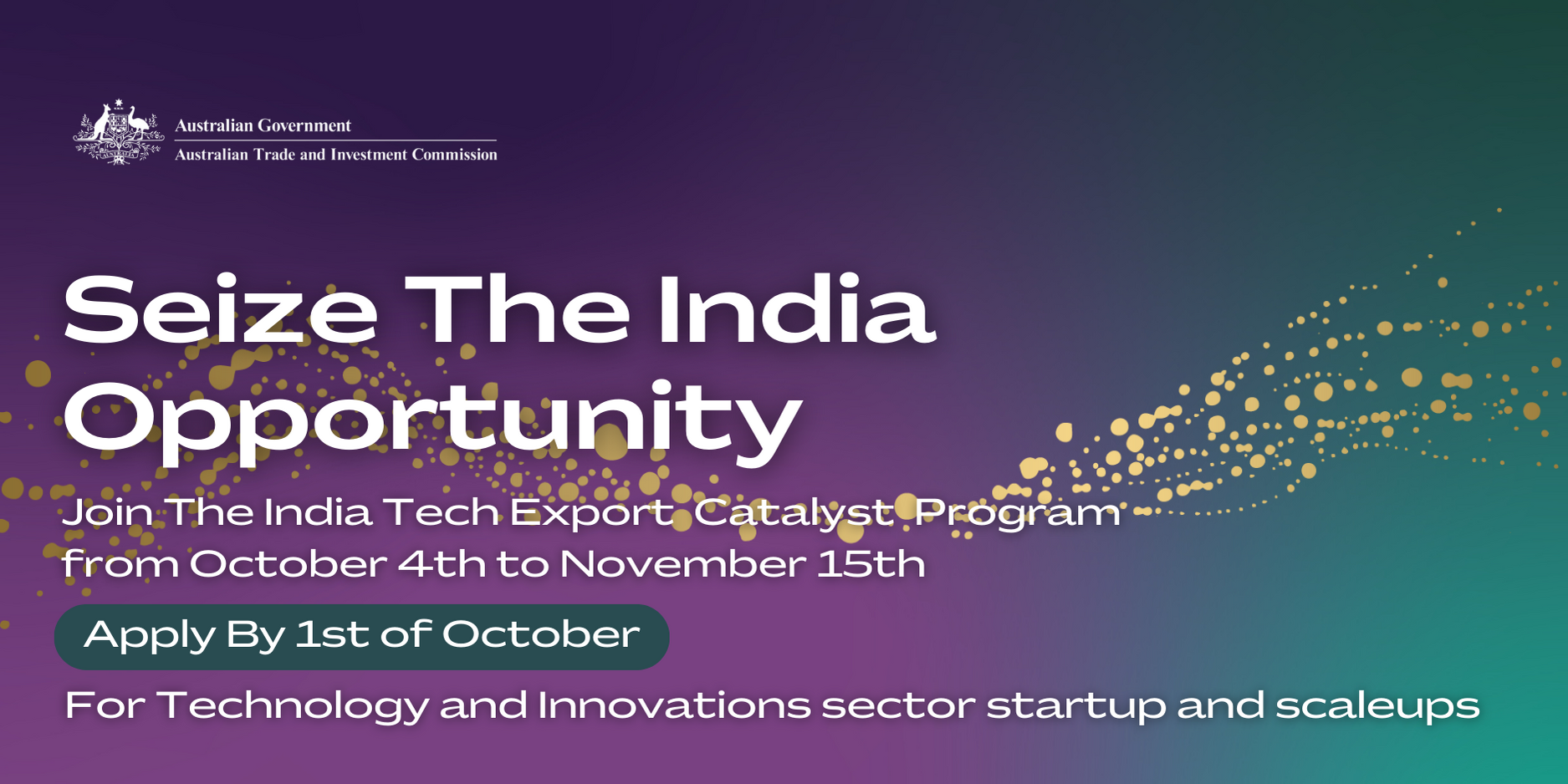 Unlock the Power of 1.4 Billion Consumers
India is the world's largest, fastest-growing market, with 1.4bn consumers.
Join Austrade's India Tech Export Catalyst program to develop a practical India market entry plan for your business in this free 6-week online program with expert support from October 4th to November 15th.
---
EXCLUSIVE PROGRAM FOR STARTUPS AND SCALEUPS IN TECHNOLOGY AND INNOVATIONS SECTORS OF CYBERSECURITY, FINTECH, DEEPTECH (ARTIFICIAL INTELLIGENCE AND QUANTUM), EDTECH, DIGITAL HEALTH AND CLEANTECH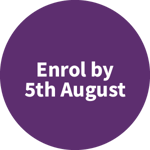 Join the Next Cohort of Technology and Innovations Startups and Scaleups
The program is open for all:
- High-potential, globally competitive product or service


- Australian Tech Scaleups or Small-Medium Enterprises


- Interested in but not substantially active in India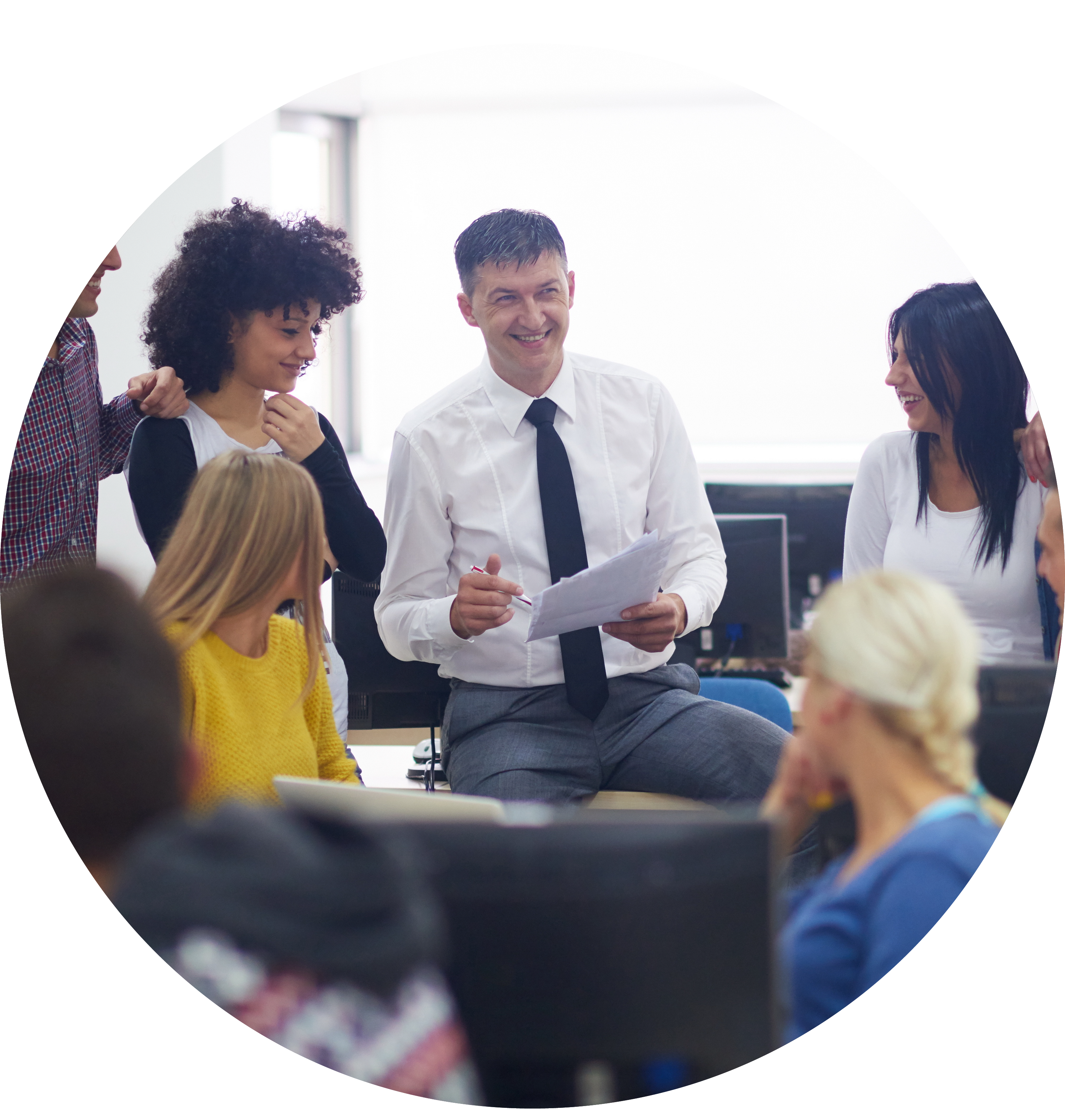 India Tech EXPORT CATALYST
In just 6 weeks through this online, part-time program, you will:
● An Australian registered and operating business with an ABN and ACN/ICN
● A business currently, or in the early stages of, exploring export opportunities for their business
●Interested but not yet active in the Indian market, with a product or service market entry idea to work on and test during the program
● A business working in the Digital Health/Medtech sector or working on an idea that fits the sector definition of Digital Health/Medtech.
● Entry is selective and competitive, and the overall viability and potential of your business or idea in the Indian market, along with your clear articulation of the answers to the questions on the EOI form, will be considered in the selection process.
● Available and will attend workshops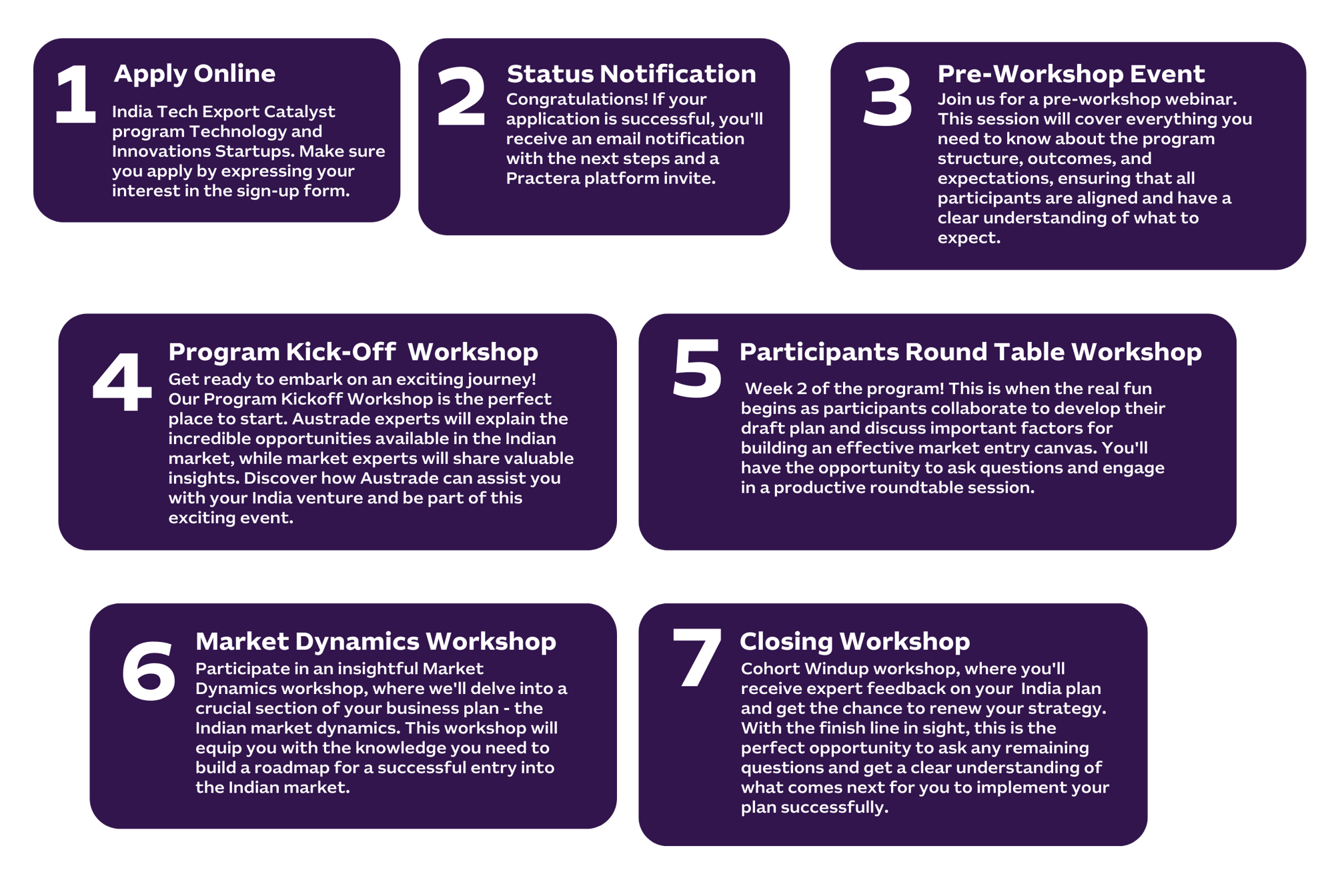 Places are limited!
Applications are now open for startups and scaleups in technology and innovation sectors of

Cybersecurity, Fintech, Deeptech (artificial intelligence and quantum), Edtech, Digital Health and Clean tech!